Tundra Carriage Works Billet Grille Review
Jason (Admin) | May 23, 2008 | Comments 13
As part of our "Tundra USA" project Tundra build, we contacted Carriage Works about reviewing a set of their billet grilles. Quick to respond, Carriage Works sent us a complete set of grilles (top, main, and bumper) for the 2007-and-up Tundra. After we installed them, in a word, "suhweet."
The installed product looks awesome – very sharp.
The grilles come carefully shrink-wrapped and protected – in fact, the longest part of the installation is unwrapping the parts! We chose the bolt-over option for the main grille, so install was a snap. The hardest part is getting the threads started on the nuts. Once you get them going, you simply fold and feed them through the factory grille, then tighten. The same is pretty much true of installing the three grilles in the lower valance. The directions (2.4mb, pdf) suggest you unplug and temporarily remove the factory horn so you have better access. We skipped this step and it worked out just fine.
The carefully packaged main grille bolted over the factory grille in just a few minutes.
Installing the top grille is a little more complicated – you're going to need to drill some holes in the hood. Don't worry – that's not as bad as it sounds. After you remove the factory plastic "grille" (it's more of a plastic insert), you'll want to tape the new billet grille into place. Make sure to line it up right, because you only get to drill once. Next, mark each mounting hole and drill a small pilot hole in each location. You're going to actually be drilling into some hard plastic, so make sure to take it slow at first. You don't want the drill jumping out of your hand and tearing up the paint. Once the pilot holes are drilled, come back with a 3/8 bit and finish each hole. Install the rubber seating grommets and then you're ready to screw down the new grille. This was the most complicated part of the entire install, and it only took a few minutes.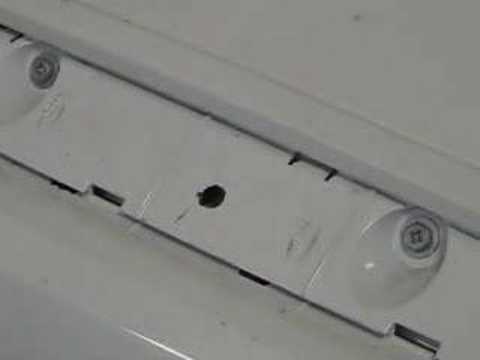 Check out these before and after photos:
A couple of photos of the grilles before we installed the new Carriage Works grilles.
Here's a nice view of the main grille and lower valance grilles installed.
As far as cost is concerned, the entire set of billet grilles will run you about $300. Carriage Works makes all of their grilles from 6061-T6 aluminum (aircraft grade) right here in the USA (Grandview, MO to be exact). Considering the quality of the parts and the ease of install, it seems like a good deal. It won't make your truck go faster, but it's hard to make a statement with your vehicle unless you do something to make it look different.
If you're interested in adding some flash without spending a lot of money, you can purchase the main grille only – it still looks pretty sharp, and the cost is less than $150. Either way, adding a set of Carriage Works grilles to your truck is a nice way to dress up your ride without spending a lot of time or money.
Filed Under: Toyota Tundra Accessories
Comments (13)