Top Gear Goes Loop to Loop For A Record 720
Tim Esterdahl | Jun 20, 2012 | Comments 3
In a scene reminiscent of video games, the guys at Top Gear decided to try a double loop to loop for a "record" 720 in a car. Add in a stadium full of people and it makes for some dramatic footage, check it out.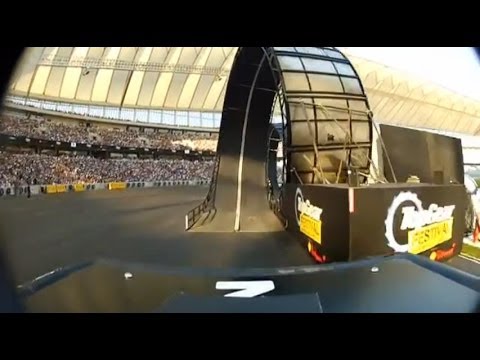 Cool right? Agreeably, the modified "car" takes some of the excitement out of it. But, the in car video really shows how tough it must have been for the driver. Driving upside down and keeping the car on that tiny track? Come on, that is cool.
What do you think? You ready to hop in and try it yourself?
Filed Under: Auto News
Comments (3)