Engine Sound Wimpy? Here's the Fix!
Tim Esterdahl | Sep 28, 2012 | Comments 7
Are you looking for a gag gift for the guy who has everything? Then the SoundRacer Street Racing Engine Simulator is the perfect choice. If the subject of your gift-giving has a car that's somewhat lacking in the muscle department and craves the roar of a powerful V8 engine, this nifty gift gives him the ability to get all of the testosterone without the price tag.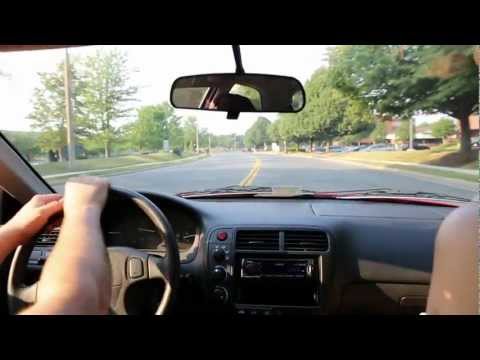 Here are some ideal occasions for giving the SoundRacer.
New Drivers
Has your teen sat through hours of painfully boring driver's ed classes, passed their exams and received their license? Then it's time for a car! Like most teens, they'll probably be the proud new owner of an out of date hand-me-down. To make them feel better about driving what many kids today call an "old person car," present the vehicle to them with the SoundRacer already installed.
New Dads

Becoming a dad is a great time in any man's life, but it comes with certain sacrifices. No more late nights out with the guys, impromptu private time on the living room computer or fast an furious automobiles. Most likely, dad's little red Corvette is going to be traded in for something more family-friendly. Because the loss of a man's favorite toys can really sting, lift his spirits by presenting him with the SoundRacer.
New Grads
As any college graduate knows, affording a sexy new sports car right out of school is unlikely. For any upcoming graduates, the Sound Racer is great gift. With this device, they'll be able to enjoy the authentic sounds of a street racing engine while they work on saving up for the real thing.
This ingenious device plugs into the car's cigarette lighter, where it is able to detect the RPMs by the amount of voltage being put out. The SoundRacer then emits the lovely sounds of a Shelby Mustang engine through the stereo speakers. This gadget is compatible with most cars, but may require a little calibration. For a mere $19.99, you can't afford to miss out on this product!
Related Posts:
Filed Under: TundraHeadquarters.com
Comments (7)