How to Choose the Best Car Seat for Your Truck
Jamie Alberico | Oct 25, 2012 | Comments 3
Tundra drivers love their trucks for the sense of safety, utility, and form, but the stakes of the game change when you add a new addition: a baby.  Suddenly safety and utility have whole new meaning!  What's the best car seat for your truck?  What if you have a double cab or a regular cab? Let's look at a breakdown what you need to know when choosing a car seat for your truck.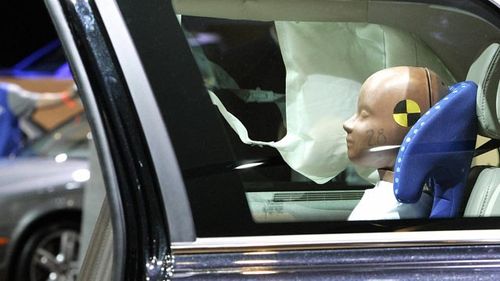 Which Car Seat is Best for Your Truck?
That truly depends on the height, weight, and age of your child.  Here are some things to keep in mind when choosing a child restraint for your Tundra:
Check the owner's manual on the car seat.  Some seats allows for up to 20% overhang.  Other's require the entire base of the restraint to touch to car seat.  If you're mounting your car seat in a doublecab, you need a model that allows for some overhang.
Under the age of two, children should be kept in rear-facing car seats.  An infant or young toddler has underdeveloped neck muscles, and their heads are too heavy for them to stabilize should a collision occur.
Position the baby seat so that your child sits at a 45-degree angle relative to level. This prevents the infant's head from slumping and her airway from closing. Most seats come equipped with an angle adjuster for safety and convenience.
When installing a child restraint in the back seat of your Tundra, opt for the middle of the seat.  This will prevent injuries from side impact collisions.
I Drive a Regular Cab Tundra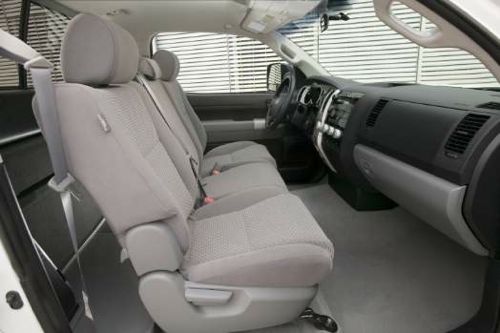 No backseat?  This one is tough and not recommended.  Front-end collisions are the most common which is why it's standard to seat children in the back seat.  According to Safety BeltSafe USA, installing a car seat in the front seat of any vehicle increases the risk of severe injury and even death by up to 30%.
If shopping for a new vehicle is out of the question, you can install a car seat in a Regular cab Tundra. Depending on your model, you'll either have an airbag shutoff switch, or your Tundra's passenger seat has a weight sensor that will automatically deactivate the airbag. Regular cab Tundras also have the LATCH  system (hooks that tether the car seat very securely) in the passenger's seat.
I Drive a DoubleCab Tundra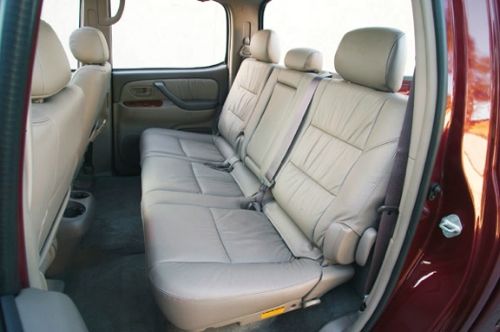 The Double Cab backseat will fit most child restraints just fine.  Though slightly smaller than the CrewMax Cab (designed to seat 5 instead of 6), it still boasts 28.1 inches of legroom and 55.2 inches of hip room. That's enough room for 2 car seats and groceries to spare!  You'll find LATCH attachments, child proof locks, and safety power windows designed to keep little fingers from getting pinched.
Just remember to check the overhang specs on whatever seat you buy, as a portion of some car seats will hang over the front edge of DoubleCab's seating surface.
I Drive a CrewMax Cab Tundra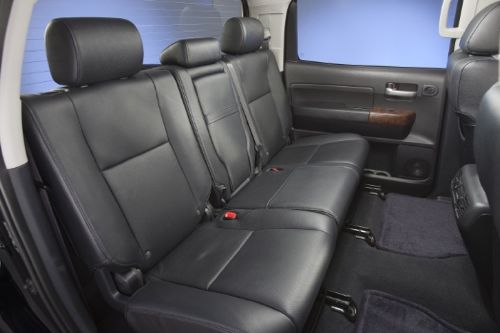 You opted for the larger back seat, which upon entry, is shockingly spacious!  The Crew Max offers 63 inches of room in the lofty back seat.  You'll be able to ride for years as your child swings their legs in vain trying to kick the back of your seat.  Really, there's nothing to stop you from hauling around triplets, groceries, and maybe a puppy to boot!
All 50 states require children under the age of eighteen months to ride in a car seat and many have laws extending that to three years of age.  The legislation isn't unwarranted. Children who don't ride in car seats are for times more likely to seriously injured, even a minor fender bender.  With the right car seat, and the Toyota Tundra's 4 Star government safety rating, you'll be riding stylishly and confidently (even if you do have a little bit of strained peas on your shirt).
NOTE: This article is intended to be helpful, but it's no substitute for a professional car seat installation. Contact your local fire department or pediatrician for information about professional car seat installation in your area.
Filed Under: TundraHeadquarters.com
Comments (3)