Author Archive for Jason (Admin)
Jason Lancaster is the editor and founder of TundraHeadquarters.com. He has nearly a decade of dealership experience buying, selling, and maintaining vehicles, and much of that time was spent working at Ford and Toyota dealerships.
In part one, we talked about overheated truck brakes from towing or hauling and how slotted and drilled rotors can help. In this post, we'll answer the question: Are slotted or drilled brake rotors worthwhile for towing?
Towing and or hauling can create some extraordinary circumstances for even the stoutest braking system. In the steep mountains of Colorado, "runaway truck ramps" are a common sight because so many trucks (big and small) experience brake failure. But are a set of drilled or slotted rotors going to make a big difference when you're towing or hauling with your pickup?
In a word, yes. Drilled and slotted rotors are for real – they can improve braking performance in a lot of different situations. In many situations where a stock set of truck brakes would overheat and fade, after-market rotors will continue to perform. Of course, like any after-market part, there are a few trade-offs to consider.
This is something you're just going to have to see to believe: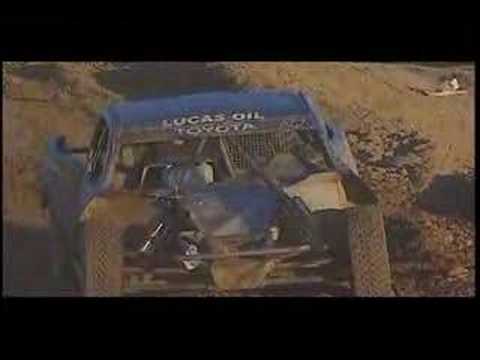 This Tundra does a double-front-flip and lands on all 4 wheels. Just like in the movies. Crazy.
The good news is that the driver is A-OK, so we can have a little fun with this one.
Here's a list of funny things that could have been said by the driver and/or the crowd afterwords:
"Did you see what *God* just did man?" (shout out to Fear & Loathing)
"OOWWWWWWWWW."
"Didn't spill a drop!" (while holding up a cup of coffee).
"The scores are coming in now – the British and the French gave him a perfect 10, but the East German judge gave him a 6?"
FACT: The brakes that were installed on your truck at the factory are a compromise between cost, performance, durability, and noise. While they do an excellent job of stopping your truck (even when there's a big load being towed behind), they are far from the best option available to you. While there are some trade-offs, buying an after-market set of brake rotors can boost your truck's braking performance (especially while towing and hauling).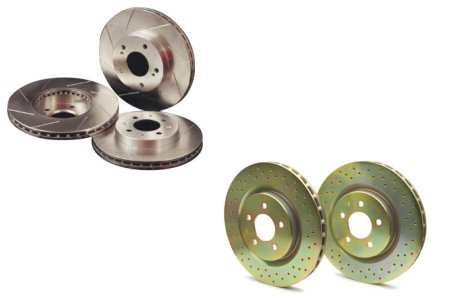 In a nut-shell, most modern trucks (or trucks with disc brakes) have two main brake components – rotors and pads. Rotors are the large, flat rotating mass that are attached to your wheel hubs. Brake pads press up against the rotors in order to generate the friction necessary to stop your vehicle. Simple enough, right?
Stock, or OEM, rotors are usually completely flat, solid, and smooth. This is the cheapest and strongest configuration for a brake rotor, but it's certainly not the best.
UPDATE: Deborah Schlosser has been convicted of 2nd-degree felony possession and sentenced to community service. In light of her clean record, the judge gave Deborah the benefit of the doubt. Comment below if you think this sentence was fair, or if you think it was too lenient.
Here"s the original story for anyone who didn"t catch this last year…
We all know that the 381hp 5.7L Toyota Tundra hauls ass – it"s one of the fastest trucks on the road (one of the fastest cars on the road period, in fact). But who knew it could haul so much grass?
A 56-year-old Utah woman named Deborah Keyes Schlosser was arrested a few days back hauling 162 pounds of marijuana in the back of her Toyota Tundra. She was busted by the Utah Highway Patrol and a K-9 officer named "Tank" (see photo below).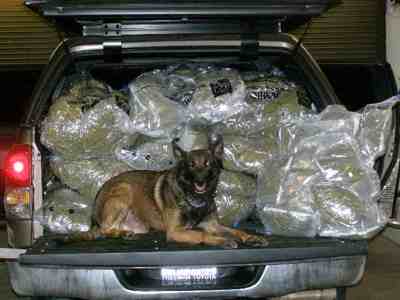 Utah State Patrol K9 "Tank" poses with 162 lbs of marijuana in the back of Schlosser"s Toyota Tundra.

Here"s the really interesting part – the driver of the Tundra is married to someone who unsuccessfully ran for district attorney in California less than 2 years ago!
So, to recap, here"s what we have:
We were contacted by Load Control Systems a few weeks ago about their product TarpX. Intrigued, we did a little investigating. Here's the low-down on TarpX.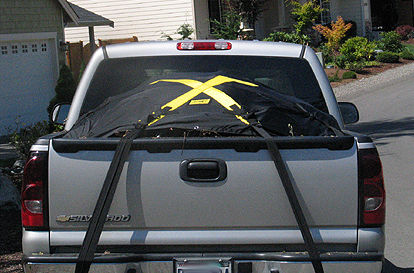 TarpX on a full-size truck.
TarpX is a combination of a simple tarp and a basic tie-down system.
It's available for pickups with small, medium, and large beds, as well as many trailers.
TarpX goes on simply in a few minutes, and there are no snapping bungees, no ropes to untangle, no junk falling out of the rig, no flapping blue tarp.
It's always with you because it is an all-in-one system that stores under the seat.