Author Archive for Tim Esterdahl
Associate Editor Tim Esterdahl is a married father of three who enjoys being outdoors, riding his road bike, working out, and sports.
When the 2014 Toyota Tundra was announced, most of the focus was on consumer use. It seems Toyota had larger plans including building a new NASCAR pickup for the truck series. Cool or boring?
The Ford Raptor is one mean off-road machine (really, there isn't a doubt), yet even it can't withstand stupidity. Check out this video.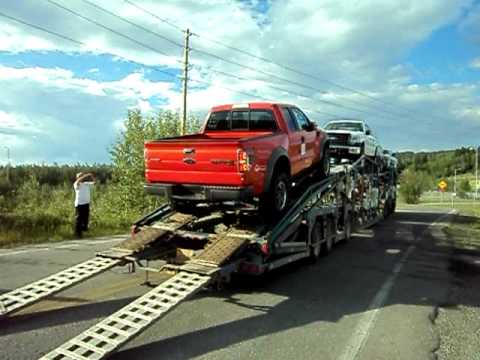 The 2014 Toyota Tundra is being touted as having a much improved ride over previous models. How much better? Here is a Toyota engineer's perspective.
A new report from Road and Track says that Mercedes-Benz thought about offering a pickup truck. This luxury truck would have been an interesting addition to the upscale pickup offerings in North America. Could they reconsider?
On the same day that Toyota announced it has built its one-millionth pickup, truck sales forecasts could reach two million this year. This could be the best year for truck sales since the 2007 recession.