Author Archive for Tim Esterdahl
Associate Editor Tim Esterdahl is a married father of three who enjoys being outdoors, riding his road bike, working out, and sports.
Have you heard about the pickup made of ice? It has gotten a lot of attention lately because it is really cool (and we mean cool) and you can actually drive it. Check it out.
Tundraheadquarters.com news editor, Tim Esterdahl, will be at the 2014 North American International Auto Show. Have a question for him? Want a picture of something? Contact him below and he'll add it to his "to-do" list.
We came across a cool video of a drag race between a Cadillac CTS-V vs a Supercharged Toyota Tundra. Who knew a Tundra could go that fast!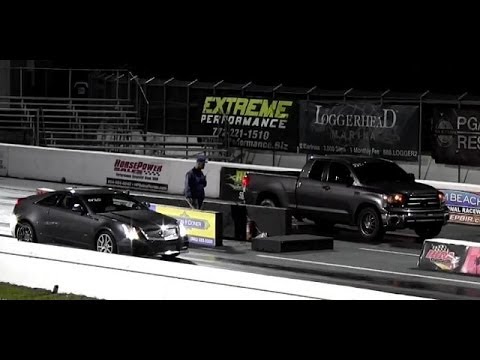 From the video's description: Drag Race video of a Supercharged Cadillac CTS-V against a TRD Supercharged Toyota. The CTS-V is powered by a Supercharged 6.2 liter LSA that is modified with a pulley, tune and cold air intake. The V8 Tundra has a TRD supercharger, ASP Pulley, Killer Chiller, Caltracs, Shift Kit and Cheater Slicks.
The 2013 sales year has ended and Toyota says the Tundra has pretty much kept pace with the rest of the market. Is that a win or a loss for Toyota? Here's our take.
Consumer Reports has released another yearly recap list and this one has the F-250 as the worst pickup value on the market. And this is the Ford without the EcoBoost.