Author Archive for Tim Esterdahl
Associate Editor Tim Esterdahl is a married father of three who enjoys being outdoors, riding his road bike, working out, and sports.
For many outdoor enthusiasts, portable power is a pain point. You can invest in a gas-powered generator to run campsite accessories, etc., but that's a loud and expensive way to go. You can also plug things into your vehicle, but that only works if you don't have much to plugin. You wouldn't want to leave a camp fridge plugged into your vehicle all day long without fearing a dead battery.
If you're interested in a power source for a campsite (or for tailgating) that offers more than just plugging into your car – but that doesn't require the investment or hassle of a real generator – read on.
Editor's note: Many people have been asking for other Toyota product reviews. Tim had a 2013 4Runner back in September and here is his review of it. Also, note the 2014 is out and Tim will be getting a trail edition in two weeks.
Many off-roaders recall the 4Runners of yesteryear, the stalwart machines that literally could take a beating and still going. The new crop of 4Runners is certainly larger and has more features than those older models. The big question for the latest 4Runners is: are they just as capable? Are they still a good off-road option? Here is my review.
In the spirit of Christmas, we thought we would re-run this story about a cool dad and one special present.
As Dad's we want to give our kids everything and we are disappointed when their favorite toys wear out especially their favorite Lightning McQueeen racing car. What happens though when we are mechanically inclined Dad's? Well … then, we simply tear it down and make it better, of course! Check out the video for one motorized, modified car that even goes off-road.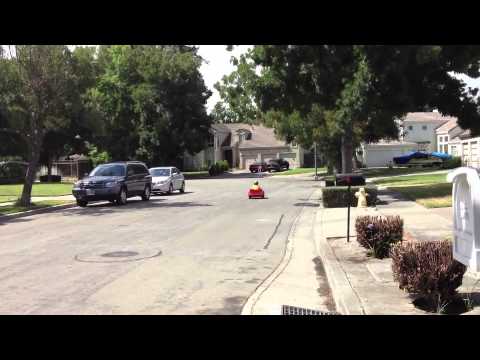 There has been quite a lot of conversation lately in automotive circles about the chicken tax possibly ending and what the future of trucks would look like if it did. If you aren't aware of the controversy, here is what is going on and possible implications.
As a truck guy, I have always been curious as to what was the allure with the Prius. Toyota has sold more than 3 million of these hybrids in more than 80 countries and I see them everywhere. What does a truck guy think of them? Find out in my review.