GM Wants to Partner with Isuzu Again
Tim Esterdahl | May 02, 2012 | Comments 4
Reaching way back in its past, GM has reportedly decided to buy a 10 percent stake in Isuzu. Remember how well their last partnership worked out with the LUV? See the video below. What cool (!) truck will come out of this rekindling?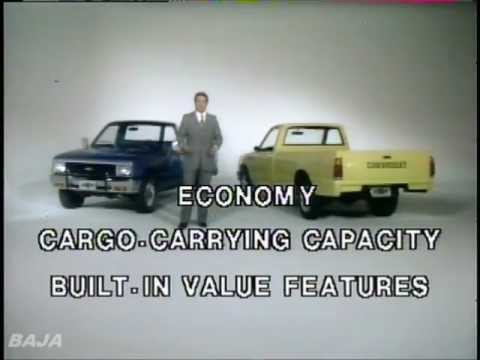 According to the Nikkei (A Japanese Wire Service), GM and Isuzu are going to start negotiations in early May for a 10 percent share of the automaker. In case you didn't know, GM and Isuzu partnered up in the early 70's to bring a compact truck to the market.
Currently Mitsubishi is the largest shareholder with 9.2 percent.
GM and Isuzu have a checkered history of working together officially starting in 1971 when GM purchased a 34.2 percent share. The resulting purchase brought the Isuzu KB pickup to GM dealerships throughout the U.S. Then came along the Chevy LUV which was produced from 1972 through 1982 ending when the Chevy S-10 was introduced.
The relationship continued to grow when in 1999 GM owned 49 percent of the company and installed one of its own as Isuzu's executive vice-president. Things quickly went downhill afterward with an increasingly cash-strapped GM selling shares back until it was completely out as a shareholder. Interestingly soon after, Toyota bought a 5.9 percent share.
Some speculate that with GM buying back in, current shareholders could back out including Toyota. Also, Isuzu could end all talks with Volkswagen to build supply pickup trucks in Thailand (branded as VWs).
One last note is that when GM was bailed out, some Isuzu executive claim they were stiffed with $1.7 billion worth of bills.
It will be interesting to see what comes out of this. Maybe a new Isuzu made, Chevy branded compact truck re-enters the market?
Also, one does wonder, how the die hard buy American folks feel about GM continually investing in foreign car makers (Opel, etc…).
Related Posts:
Filed Under: Auto News
Comments (4)