K&N 63 Series Air Intake Kit Review
Jason Lancaster | Aug 08, 2008 | Comments 50
When it comes to air intake kits, K&N is like Coca Cola. Everybody who's ever talked about performance knows about K&N. They invented the re-usable cotton gauze air filters that have been the basis of every performance air filter and air intake since they went into business 35 years ago. K&N literally founded the market for performance air intakes and filters, and they deserve a lot of credit for bringing proper engine breathing to the forefront of the consumer's mind.
We were invited to test both K&N's performance air filter and their 63 series air intake, and if you follow this site closely you'll know that the K&N performance air filter passed our tests with flying colors and received our whole-hearted endorsement. Yet it's hard for us to make the same recommendation about K&N's 63 series air intake.
The K&N 63 series intake installed in a 2007 Toyota Tundra with the 5.7L.
First of all, the kit itself and the install process were unduly complicated. K&N's 63 series is unlike the factory air box or the Volant and aFe kits we tested. Instead of placing a high performance filter in a custom made air box, K&N asks you to strip away the factory air box and replace it with a carefully bent piece of punched sheet metal, some brackets, some clamps, some weather stripping, a tube, hardware, and a nice filter that you assemble yourself.
K&N's 63 series air intake requires quite a bit of assembly prior to installation, especially when compared to similarly priced kits from aFe and Volant.
To install the air intake, you have to build it first. You take the two pieces of weather stripping and tediously slide them onto the inside and outside edges of the sheel metal that separates the intake from the engine. Then, once you've completed that step, it's time to bolt down four separate brackets that attach the sheet metal separator to the truck. There's also a funny looking air tube support that must be placed in the engine compartment just so. Finally, you have the more familiar install steps like pulling the MAF out of the stock air box and installing it in the new kit.
The separator requires four different brackets to be installed in order to make sure it's secure. The 'K' in K&N is for 'Komplicated.'
Installing the hose clamps is a complicated process too – or at least it must be, because the air filter fell off the air tube on our test unit (during the middle of a hill climb with trailer, no less). Either we didn't get it tight enough or the clamp loosened up on us.
Without going on and on about the install process (maybe it's too late?), let's just say the 'K' in 'K&N' stands for 'Komplicated.' We could install two or three air intake kits from aFe or Volant in the time it takes to install one intake kit from K&N. Even worse, it's hard to imagine how K&N's "some assembly required" kit costs the same or more than kits from aFe and Volant. It seems that you should get some sort of discount for doing all the labor yourself. At least the instructions were clear and well illustrated…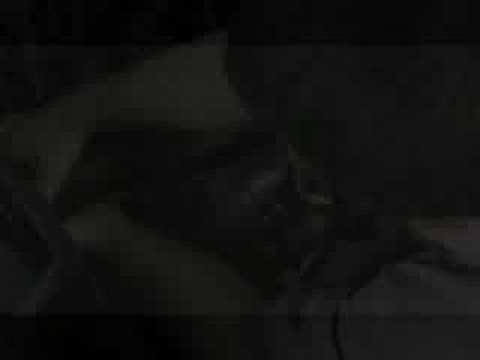 Installing the K&N Series 63 air intake is more complicated and time consuming than competitive intakes.
When it comes to fit and finish, we've got another bone to pick. K&N's kit requires that you tediously install weather stripping into the inside hole of the separator. It would seem that the purpose of this would be to block warm engine air from passing by the separator and entering the filter, yet there's a significant gap between the tube and the hole in the separator. The gap between the tube and the hole varies between 1″ and 2″ wide all the way around. Not only is this disappointing to realize after you've spent all that time installing weather stripping, it's also hard to understand why K&N didn't make the design a little better. We asked our contact at K&N about this and he explained that they need a gap to accommodate vibrations. That seems, at best, a misunderstanding. What would reduce vibration more than a snug fit between the tube and the separator?
The gap between the tube and the separator is pretty big, varying between 1″ and 2″ inches.
In terms of performance, the K&N air intake kit worked as advertised. In addition to measuring horsepower, we also measured fuel economy. Our test vehicle, a 2007 Tundra with a few thousand miles, enjoyed about a 1 mpg average fuel economy improvement. Our test truck averaged about 14.5 mpg before the intake was installed, so figure the K&N intake improved fuel economy by about 7%. If gas costs $4 a gallon, it will only take about 20k miles for this kit to pay for itself, not counting the filter cleaning kit (needed every 50k miles or so). When you factor in the lifetime air filter, buying a K&N 63 series air intake kit makes financial sense.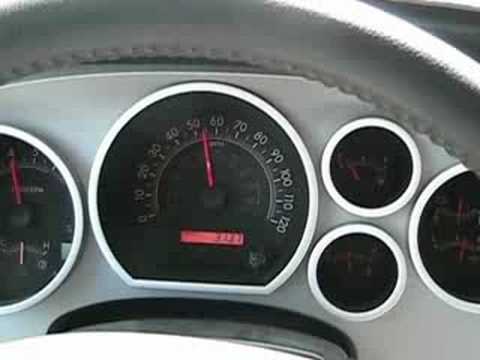 Sound of the K&N Series 63 air intake kit installed on a 2007 Toyota Tundra 5.7L V8.
Like all the air intake kits we've tested before, the 63 series looks and sounds better than the factory air box. The chrome surrounding the big air filter makes this thing look impressive, and the engine breathes loud and clear. In fact, the K&N 63 series sounds the best of any kit we've heard. It's probably because the K&N filter isn't encased in a sound-absorbing plastic box. It sounds good, and perhaps that's why K&N decided to make install a little more complicated.
Performance is good too – just about the same as every other kit we've tested. Our data showed a 10 hp increase at about 4300 RPM. That doesn't match K&N's official dyno tests, but it's still a very decent power gain. Throttle response was also noticeably quicker once the K&N 63 series was installed.
Our tests show that the K&N kit performs as well as any other kit we've tested. While this K&N kit review was the first time we measured fuel economy, it's a safe bet that the Volant and aFe kits we've tested (see our aFe intake review and Volant intake review) also improved gas mileage. In fact, they're all probably equally beneficial when it comes to gas mileage based on the fact that all the horsepower numbers are so similar.
Bottom Line: K&N's kit sounds great and performs well, and we documented a solid gain in performance AND fuel economy after installing the kit. Unfortunately, installation is the problem with the K&N 63 series. The install process is tedious (compared to other air intake installs) and it's more complicated than necessary. Complication increases the chance for errors, as witnessed by the filter falling off the test truck. We also can't help but we feel that the K&N kit should be less expensive than its competitors considering so much of the assembly is done by the end user.
We recommend the aFe air intake kit over the K&N 63 series air intake. Performance is similar, but aFe's kit is much easier to install and there is less that can go wrong.
Filed Under: TundraHeadquarters.com
Comments (50)