Toyota's Legal Troubles, Independent Testing, and Little Black Boxes
Jason Lancaster | Feb 23, 2010 | Comments 40
This promises to be a tough week for Toyota. While they've finally gotten their PR team in gear, the CEO of the company (Akio Toyoda) is going to be testifying before congress and it's not likely to go well. Toyoda's not a confident English speaker, a lot of embarrassing facts have come out about Toyota, members of congress are going to be working hard to get a good anti-Toyota sound bite or two, and despite a mountain of evidence that Toyota's unintended acceleration problem is completely overblown, mainstream media continues to harp on the issue. Here's a break-down of what you can expect.
Toyota's Legal Troubles
First and foremost, there's some damning evidence that Toyota's leadership team purposefully attempted to avoid a floormat recall during the 1st or 2nd quarter of 2009. This is bad news for Toyota's leadership, as well it should be.
What's even worse – and perhaps most appalling – is that Toyota's senior management was bragging about saving the company $100 million because they "negotiated" a reduced floor mat recall. There are also allegations of unfair influence with NHTSA, but as of now there doesn't seem to be anything concrete (but that's subject to change).
On another front, trial lawyers are salivating at the thought of suing Toyota over acceleration problems (both real and perceived). It's not clear at this point, but multiple analysts have pointed out that many of the documents Toyota has handed over to congress will be used against them in civil court. Of course, anyone who is looking to "cash in" would be wise to remember that all Toyota vehicles have a black box which records a driver's actions…but more on that below.
Last but not least, both the SEC and a federal grand jury are investigating allegations that Toyota tried to hide safety problems. Don't be surprised if Toyota ends up paying a multi-million dollar fine to NHTSA and the federal government for their mis-handling of this issue.
Independent Testing Shows Toyota Throttles Are Safe
Despite the fact that Toyota made a cold (and ultimately stupid) decision to put profits ahead of safety precautions last July, the stats and the independent analysis is pretty clear on the fact that Toyota's electronic throttles are completely safe.
In response to a lot of bad press (all of which was based on nothing more than a simple correlation), Toyota hired Exponent, an internationally renowned engineering firm to research their throttle systems. Exponent has an extensive list of services, including quite a bit of testing and evaluation for the auto industry. Exponent has won awards for their research, and they even boast their own vehicle testing and proving grounds in Phoenix.
Toyota hired Exponent because they needed a high-profile company to tackle questions about their electronic throttle system. After acquiring six test vehicles in December (all of which were purchased randomly from dealers), Exponent has yet to find anything wrong with Toyota's systems. Considering all the tests that have been done, this shouldn't be much of a shock. There's literally a mountain of test data to show that Toyota's electronic systems are perfectly safe.
Unfortunately, the negative publicity from Toyota's board-room bragging will likely outweigh the facts and figures:
Toyota's electronic throttles are completely safe. No problem has ever been found.
Toyota's floormats and gas pedals weren't designed with stupidity in mind. Toyota's accelerator pedals often got caught up on over-sized after-market mats, unattached factory mats, or a combination of both. Is this Toyota's fault? Not really, but that's not how America works, is it? (Read a great blog post at TruckTrend regarding this point.)
Toyota gas pedals made by CTS have a minor flaw. There are 20 confirmed cases of sticking CTS-made throttles as a direct result of failing friction pads ( that's out of 2.4 million vehicles).
Toyota's new smart throttle systems will make unintended acceleration impossible. Toyota is going to implement the brake-to-idle failsafe system we profiled a few months ago on all of their models ASAP.
The Black Boxes Don't Lie
One of the members on TundraNetwork.com (Danny) has sent us a lot of great links lately (along with many others – thanks to all of you), including one to this video which sums up the black box issue quite well: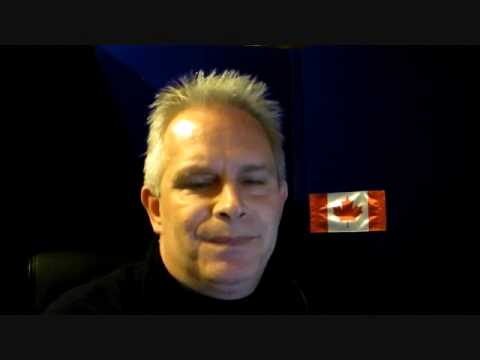 The guy you see in the video – Mark Whinton of CarQuestions.ca – does a nice job of explaining why he believes Toyota's acceleration problems are media hype. He also points out that a lot of the threatening litigators don't understand that Toyota's vehicle computers track each and every event in a vehicle prior to a crash. It's very likely that many of these black boxes will be used to impeach drivers who wrongly claim "unintended acceleration" in an attempt to scrape a few bucks of Toyota.
What do you think:
Does Toyota deserve all the negative publicity they've gotten?
When will mass media organizations start reporting that Toyota's electronic systems are safe?
Will Toyoda's testimony before congress make things better or worse?
Filed Under: Auto News
Comments (40)